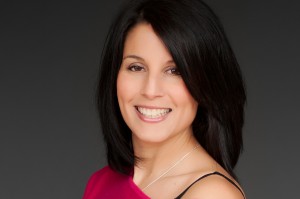 Lindsay Guidoboni Lacasse: Director

Lindsay received her bachelor degree from Plymouth State University in the spring of 2004. During her time at PSU Lindsay studied all aspects of dance including performance and pedagogy. She is a former member of the PSU Contemporary Dance Ensemble and PSU Dance Team. Lindsay was also president of CDE and vice president of Dance Team in her senior year at PSU.
While dancing at the collegiate level she had attended the American College Dance Festival for five consecutive years, and presented her choreography in a formal adjudication concert. Lindsay was given an Upper Classmen Dance Scholarship her junior year at PSU and she received The Dance Achievement Award upon graduation. She attends many workshops including workshops given by Dance Masters of America, Pulse dance teacher workshop in New York City, and classes offered by the following local companies Pantos Project, Urbanity, and BoSoma. In addition to professional development Lindsay also has taught at many conventions and intensives including The PSU Premier and The Lorraine Spada School of Dance summer intensive.
Lindsay is an award winning choreographer who has received many accolades for her original student works. She is currently teaching ballet, jazz, contemporary, modern and tap for our school age program. Lindsay is also passionately running the Dance Progressions Dance Ensemble as a lead choreographer. In past seasons her dancers have performed original works at the Plymouth State University Dance Premier, Kaleidoscope Dance Competition, and a variety of benefits across New England. In 2016 "Stay" an original work placed first overall in its category at the Kaleidoscope Dance Competition. Lindsay has also choreographed many solos for contestants competing in the Miss NH and Miss NH Outstanding Teen Scholarship program. She most recently choreographed Miss NH Outstanding Teen 2016's state talent routine. Lindsay has also choreographed student routines for the Boston Celtics in 2005 and 2013, UNH veterans memorial football game in 2013, and the Manchester Monarchs in 2015. She is the proud mother of two young boys who certainly keep her on her toes.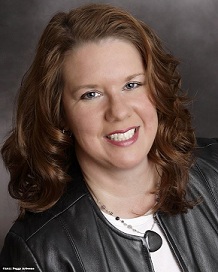 Mary P. McCarthy: Co-director
Ms. McCarthy is a graduate of De Sales University with a Bachelor of Arts degree in Dance and a minor in technical theatre design. Proficient in the idioms of ballet, modern, tap, jazz, and creative movement. She has also served as a guest instructor for local studios in Southern NH. Her students have performed in many local events including the Muscular Dystrophy Association telethon and Derryfest.
Mary's students have gone off to Graduate school for dance as well as performing in professional dance companies.
Mary's philosophy of teaching is to allow students to appreciate dance as an art form and as a technique. She offers classical training in a disciplined yet non-threatening atmosphere for dancers of all ages and abilities.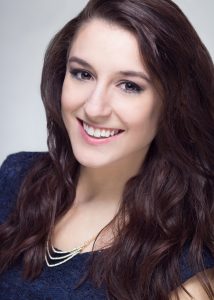 Stephanie Iacuzio: Instructor
Stephanie has had a passion for expressing herself through movement for as long as she can remember! A native of Derry, New Hampshire, Stephanie received her formal dance training at Dance Progressions, where she focused on learning: ballet, pointe, modern, and jazz. In May of 2015, she graduated from Plymouth State University with a Bachelor's of Science in Elementary Education (Teacher Certification K-8) and a minor in Dance.
While attending Plymouth State University, she was a member of the dance department's Contemporary Dance Ensemble all four years of her attendance. Stephanie spent her collegiate training under the guidance of instructors Lenore Sousa, Lisa Travis, and Amanda Whitworth. Over the past few years, Stephanie has taken multiple classes with various dance talents, including: Pantos Project, Urbanity, and BoSoma. She has also performed for various events, including: Plymouth State University's Dance Premiere Gala, Dancers Making a Difference, Derry Fest, Plymouth's Senior Center, the Boston Celtics, and on the Miss New Hampshire Stage.
When she is not in the dance studio or the classroom, Stephanie can be found doing a variety of other activities. She has a love for the Shaolin Kempo Martial Arts. Currently, she holds a fourth-degree black belt, the honor of the title "Sensei". She is also an avid fitness-lover and can be found working out in the gym, camping with her family, kayaking, and trying out her newest interest, yoga.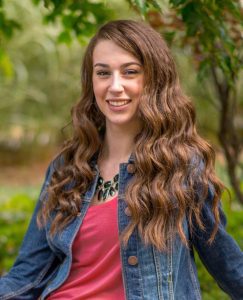 Kaleigh Grant: Apprentice
Kaleigh is currently a senior at Londonderry High School. She has been with Dance Progressions for fourteen years, studying in tap, jazz, ballet, modern, hip hop and pointe. She has performed at Celtics games, Monarchs games, Dancers Making a Difference, Plymouth State University Premier Gala and a variety of other events around the area. Kaleigh most recently auditioned and was selected to perform the lead roll of Ariel in Dance Progressions original spring concert Under the Sea. She has taken an assortment of different master classes with instructors including Cassie Goshow, Tony Tucker, Lauren Schneider, Amanda Whitworth, Cassie Angellis and many more.
Kaleigh has been working with children at the studio since she was 14, helping assist with younger groups. As the years have passed, her passion for teaching dance has grown and she now assists with a variety of classes around the studio. Outside of the studio, she is a member of the LHS Dance team.