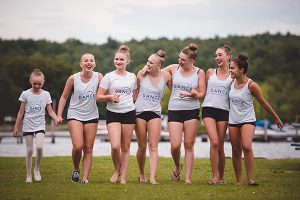 Dancers Making a Difference is going virtual this year!
We are made up of dance studios in New Hampshire and Massachusetts who are working together to raise money and awareness for pediatric cancer research. This group is taking their love of dance and using it to support others! We love that our students are taking the time an energy to potentially help other children!
DMD Benefit concert is scheduled for 7PM Friday November 5th 2021 at the Derry Opera House in Derry NH
DMD is made up or 3 parts!
First we are raising funds with our annual DMD shirt. Purchase a shirt and send us a short video clip of you dancing in it! This can be done alone or with a group! Please send all clips to dancersmd5678@gmail.com with the subject line "Dancing for a Difference" We will be making a composite video of EVERYONE dancing in the shirt ALL TOGETHER to be shared on social media. We are taking video submissions until November 30th.
CLICK HERE TO PURCHASE A SHIRT
CLICK HERE TO PURCHASE TICKETS
DMD 2021 Derry Opera House 11/5/21 7:00 PM
CLICK TO VEIW-DMD 2021 Program
All funds raised will go directly to National Pediatric Cancer Foundation, Inc